When you join my newsletter, you will receive three free ebooks designed to help you master crucial business skills. Each workbook is supplied in .pdf format, and can be read on any computer and on many e-reader devices. Just put your name and email address in below to receive the workbooks: 
The three workbooks are:
Masterful Relationships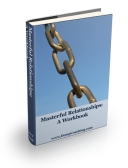 This workbook teaches you how to:
Listen actively – so that you get the most from conversations, and make other people feel valued
Lead and coach others – help your employees to grow and achieve their full potential
Gain trust – from your clients, colleagues, and new contacts
Masterful Networking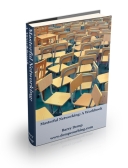 This workbook teaches you how to:
Prepare effectively for networking events, so that you can make the most of your time there
Make the most of your new contacts by following up after a conversation
Improve your networking habits and make networking a key part of your business
Time Management Strategies and Tactics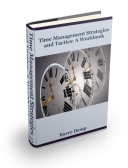 This workbook teaches you how to:
Work with your natural rhythm, not against it, and improve your energy levels
Deal with calls and meetings – elements that often interrupt your day
Keep up your motivation and maintain your enthusiasm and energy for your work
.
All of my workbooks have short chapters packed with practical tips, plus recommended exercises so that you can put what you learn into practice straight away.
About Barry Demp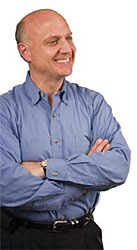 I have coached over 1,000 individuals as a business and executive coach, and have earned the distinction of Master Certified Coach from the International Coach Federation. I work with executives, business owners, and high-potential professionals to help them significantly increase their productivity, profitability, and life balance.
With these workbooks, I look forward to helping you take great strides in your professional and personal life.
I will occasionally be in touch by email with a new workbook or other valuable resource for you. I will never share your email address with anyone else.